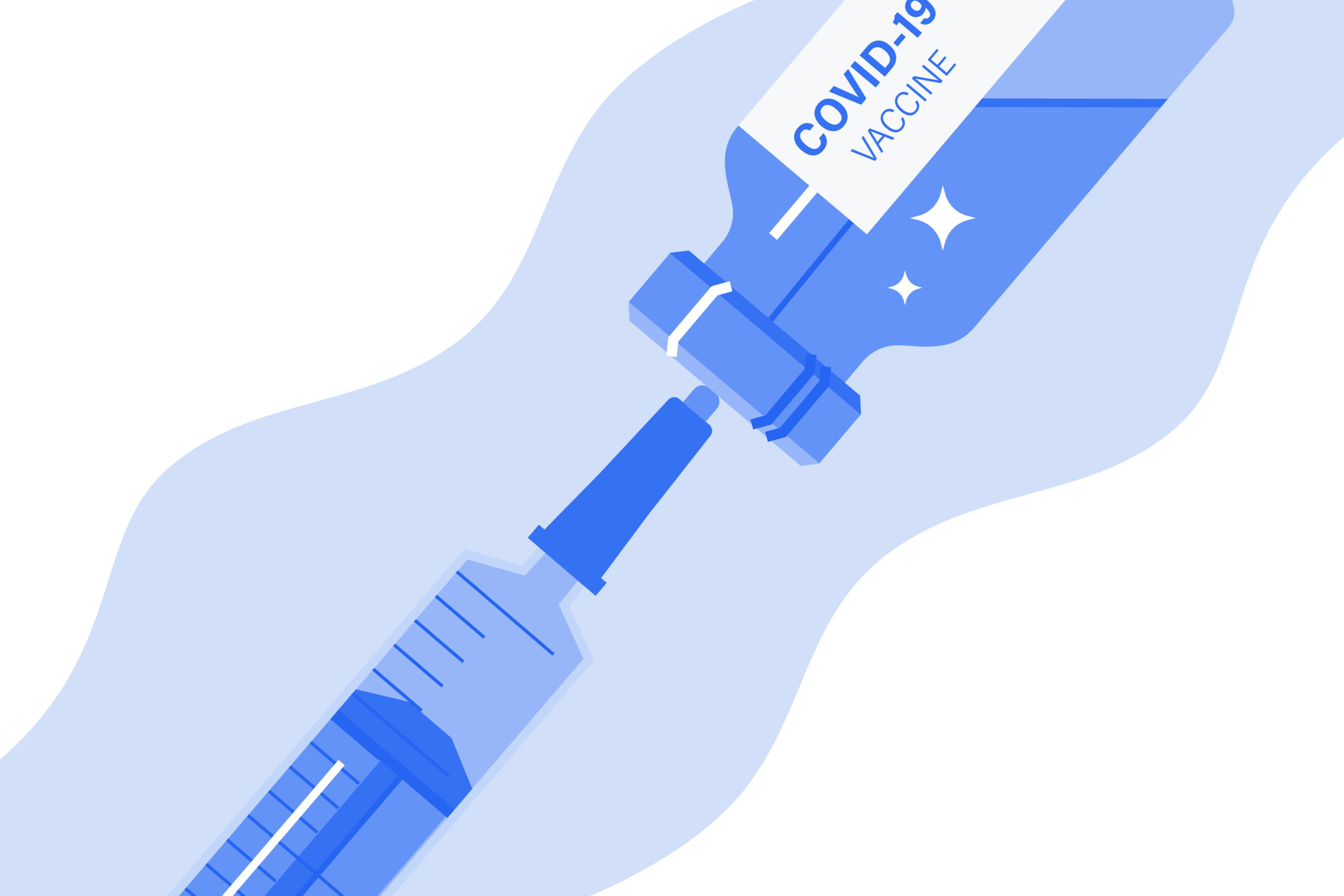 Vaccination is especially important for those who have a greater risk of developing serious complications from viruses like COVID-19. This includes people living with underlying medical conditions, like autoimmune and inflammatory rheumatic diseases (AIIRD), that may weaken the immune system due to disease or medications. Because of that, researchers are looking into understanding the patient perspective on receiving vaccines.
During the 2022 annual meeting of the American College of Rheumatology (ACR) Convergence, research on vaccine hesitancy uncovered the concerns of rheumatology patients who had not yet received the COVID-19 vaccine. Their primary worry revolved around the lack of available long-term safety data. Furthermore, the research revealed that among those who had received the initial vaccination but had not yet received a booster dose, the most prevalent reason cited was the absence of a recommendation from their health care provider.
Now, a new study, presented at ACR 2023, titled "COVID-19 Vaccine Uptake, Hesitancy, and Flare in a Large Rheumatology Practice Network," looks into the factors contributing to COVID-19 vaccine hesitancy among patients with rheumatic diseases. Additionally, it explores the risk of disease-related flare-ups following vaccination in this population.
"We wanted to see what COVID-19 vaccine and booster uptake was like among patients with AIIRD compared to patients without these conditions, and what possible reasons for vaccine hesitancy might be," says study author Kelly Gavigan, MPH, Director of Data Management and Analytics at the Global Healthy Living Foundation (GHLF). This data holds significant relevance because individuals with AIIRD "are at a greater risk of infection in general as well as COVID-19 related complications because of their conditions and the medications they take to treat their conditions," she continues.
The study focused on rheumatology practices who were members of the Excellence Network in RheumatoloGY (ENRGY) practice-based network who treat patients with autoimmune and inflammatory rheumatic disease.
About the Study
Study participants completed a tablet-based survey that included questions about COVID-19 vaccine status and why they might not receive a vaccine or booster. Based on their answers, they were then asked more questions about why they did not get a vaccine, or their plans to get additional shots. This information was then analyzed to understand the differences between vaccination status and vaccine/booster hesitancy while also comparing AIIRD to non-AIIRD patients.
Key Findings on Vaccine Hesitancy
Out of the more than 61,000 participants in the study, 89 percent reported having received at least one dose of the COVID-19 vaccine, and 68 percent reported having received at least one booster shot.
Patients with AIIRD were found to be 32 percent less likely to have received the initial vaccine dose and 10 percent less likely to have received a booster shot compared to individuals without AIIRD. Among those who expressed hesitancy, their concerns primarily centered around safety (28 percent) and potential side effects (23 percent). The primary reason for booster hesitancy among this group was the absence of a recommendation from their health care provider.
It's important to note that not all individuals who initially expressed vaccine hesitancy remained hesitant. Among those who were initially hesitant about receiving the vaccine, 12 percent ultimately went on to receive a dose, and for those who were initially hesitant about getting a booster shot, 39 percent later reported receiving one.
Gavigan encourages open conversation between patients and their providers about vaccination. "It's important for patients with AIIRD to speak with their doctor about their vaccine concerns," she says. "Among the people who were booster hesitant, the top concern was that they had not been told by their doctor to get a booster dose, so it's also important that doctors are initiating these conversations with their patients as well."
Key Findings on Disease-Related Symptoms Post Vaccine
The researchers also aimed to better understand the patient experience following a vaccination, specifically whether the vaccine triggered any disease-related symptoms. Among those who received the COVID-19 vaccine, 23 percent reported experiencing a flare-up of their disease. The study's findings also revealed that there were no heightened odds of a flare-up or worsening symptoms observed, regardless of whether individuals had a rheumatic disease or not.
"It was encouraging to see from this data that AIIRD patients did not have an increased likelihood of reporting a flare or worsened disease activity after receiving a COVID-19 vaccine or booster compared to non-AIIRD," says Gavigan, noting that concern about the vaccine causing a flare was a top concern among people who were hesitant about getting the vaccine.
What This Means for You
Research like this provides important information to improve future vaccination efforts to better understand and protect patients.
Talk to your doctor if you have questions about vaccine safety or efficacy. "Shared decision-making with your doctor is very important when it comes to vaccines among AIIRD patients," says Gavigan. "It's important for the patient and the doctor to talk through the pros and cons, the concerns, and the data so that a decision is made that is informed and best suits the needs of that unique patient."
Get Free Coronavirus Support for Chronic Illness Patients
Join the Global Healthy Living Foundation's free COVID-19 Support Program for chronic illness patients and their families. We will be providing updated information, community support, and other resources tailored specifically to your health and safety. Join now.