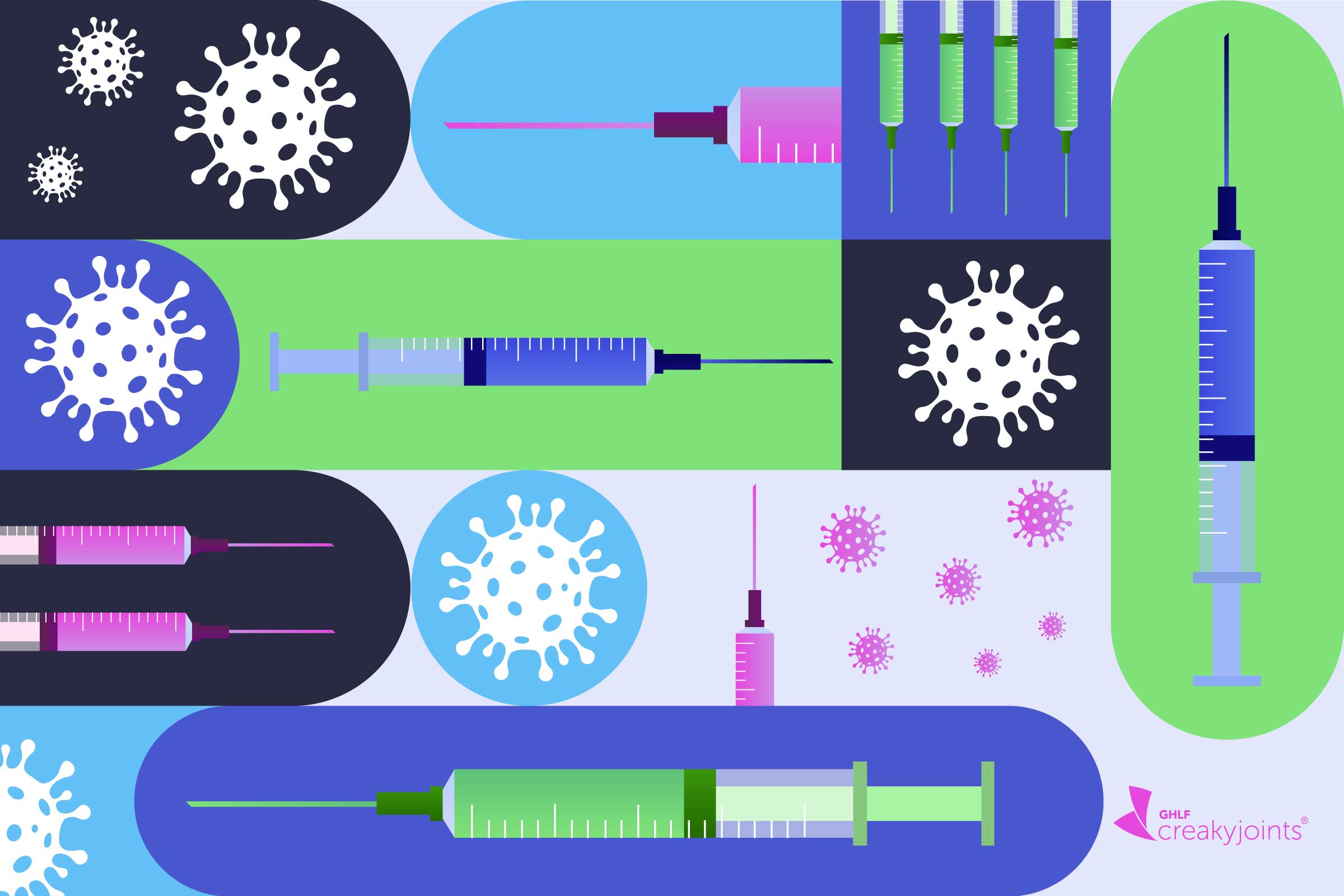 In big vaccine news this week, fall COVID-19 boosters will be available in the coming days. The U.S. Food and Drug Administration (FDA) gave the green light to the updated Moderna and Pfizer/BioNTech vaccines for COVID-19. The Advisory Committee on Immunization Practices (ACIP), a group of medical and public health experts who guide vaccination recommendations in the U.S., also met to vote on recommendations for who should get the vaccines.  
On September 12, 2023, they met to review the COVID landscape and discuss clinical recommendations on who should consider an updated COVID-19 vaccine, especially focusing on specific groups like immunocompromised and older individuals.  
Dr. Mandy Cohen, Director of the Centers for Disease Control and Prevention (CDC), also acknowledged the other viruses circulating this season and our preparedness level. "We are in a different place than we were in the beginning of the pandemic, we are in our strongest position to fight COVID as well as flu and RSV," said Dr. Cohen, during the meeting. "We have tools against all three of these virus pathogens." 
For many of us living with chronic illnesses or weakened immune systems, the threat of a COVID-19, flu, and RSV feels especially close to home. Being informed about the latest COVID vaccination updates and trends in data can help you work with your care team and support system to stay protected.  
FDA Approvals and Authorizations
A day before the ACIP meeting, the FDA gave updated approvals and authorizations for the mRNA COVID vaccines: 
Individuals 5 years of age and older regardless of previous vaccination are eligible to receive a single dose of an updated mRNA COVID-19 vaccine at least 2 months since the last dose of any COVID-19 vaccine.

Individuals 6 months through 4 years of age who have previously been vaccinated against COVID-19 are eligible to receive one or two doses of an updated mRNA COVID-19 vaccine (timing and number of doses to administer depends on the previous COVID-19 vaccine received). 

 

Unvaccinated individuals 6 months through 4 years of age are eligible to receive three doses of the updated authorized Pfizer-BioNTech COVID-19 Vaccine or two doses of the updated authorized Moderna COVID-19 vaccine.
The ACIP voted in line with the FDA updates above and recommended: 
Everyone ages 5 and older is recommended to receive one dose of a 2023–2024 mRNA COVID-19 vaccine.

 

Children ages 6 months to 4 years should complete a multi-dose initial series (two doses of Moderna or three doses of Pfizer-BioNTech mRNA COVID-19 vaccine) with at least one dose of the 2023–2024 COVID-19 vaccine.

 

People who are moderately or severely immunocompromised should complete a two-dose initial series with at least one dose of the 2023–2024 COVID-19 vaccine and may receive 1 or more additional 2023–2024 COVID-19 vaccine doses at least two months after.

 

Bivalent mRNA COVID-19 vaccines are no longer recommended in the United States.

 
Here is a look into the data and discussions that took place to get to this decision. 
Available data from the COVID-19 vaccine manufacturers presented at the meeting included clinical trial data (on 101 randomized patients) for the Moderna vaccine and preclinical data (on mice) for the Pfizer-BioNTech vaccine. Conclusions from the data found that the monovalent XBB containing COVID-19 vaccines increases the immune system response again the currently circulating variants and no new safety concerns were identified. 
In the ACIP meeting, a question arose about the Novavax vaccine and what we can expect with authorization for that vaccine. The FDA spokesperson said we know there is interest in alternative to mRNA vaccines and we look forward to potential authorization of the updated vaccine.  
The original Novavax COVID-19 vaccine remains authorized for use as a two-dose primary series. It can be given as a booster in limited situations to: 
People ages 18 and older who previously completed primary vaccination using any FDA-approved or FDA-authorized COVID vaccine

 

Have not received any previous booster dose(s)

 

Are unable or unwilling to receive an mRNA vaccine and would otherwise not recieve a booster dose

 
The bottom line: We are waiting for the FDA to review and potentially authorize the 2023-2024 Novavax vaccine.  
The Current Landscape of COVID
Dr. Natalie Thornburg, lead research microbiologist at the CDC, reviewed the U.S. data from May 27-September 2, 2023 and shared that greater than 90 percent of the circulating viruses are all XBB lineages. While COVID-19 burden is currently lower than at previous points in the pandemic, the absolute number of hospitalizations and deaths is still high.  
Hospitalizations Among Those with Underlying Conditions
The data presented showed that hospitalization rates across all groups have been rising steadily since July 2023. Fifty four percent of children hospitalized had underlying conditions with the most popular being premature, neurologic disorders, and asthma. 
The COVID-NET data from January-June 2023 shows that for adults, rates of hospitalizations were highest among adults older than 75. The most prevalent underlying conditions among adults ages 18 and older hospitalized for COVID include cardiovascular disease, neurologic disorders, diabetes, obesity, asthma, and chronic lung disease.  
Long COVID
As part of the landscape of COVID discussion, long COVID was addressed. The data reviewed showed the prevalence of long COVID was highest among 35 to 49 –year olds. Other noteworthy data points: 
One in four people  with long COVID symptoms report significant activity limitations

 

Groups associated with a higher likelihood of developing long COVID:

 

Female sex

 

Older age

 

Severity of COVID-19 illness

 

Underlying health conditions prior to COVID-19 infection

 

Lower socio-economic status

 

Did not get COVID-19 vaccine

 
There is accumulating evidence that COVID-19 vaccination reduces post-COVID conditions among both children and adults

 
Vaccine Effectiveness in Immunocompromised
During the section of the meeting that focused on COVID-19 vaccine effectiveness, the reviewed data showedthat people who are immunocompromised may have reduced protection after COVID-19 vaccination, compared to those who are not immunocompromised. This aligns with seen in the data throughout the pandemic, where COVID vaccine effectiveness has been lower and waned more quickly for adults with compromised immune systems compared to adults without immunocompromise.  
Because of this, immunocompromised may be able to get additional doses of the vaccine to bolster immune response. 
"In individuals who are immunocompromised, the protection of prior vaccines and infections wanes overtime, and they become susceptible to severe disease again," says Amesh A. Adalja, MD, FIDSA, FACP, FACEP, Senior Scholar, Johns Hopkins Center for Health Security. "This new vaccine can help enhance immunity to continue protection against severe disease."  
What This Means for You
For those with compromised immune systems, it's recommended to get the new COVID vaccine as soon as it's available. Dr. Adalja points out, "a person can get the RSV vaccine today, the COVID vaccine next week, and the influenza vaccine in October." While it's generally advisable to wait until October for the flu shot to ensure coverage throughout the season, should scheduling challenges arise, all three vaccines can be administered together. But, Dr. Adalja warns, anticipate "a sore arm."
Most critically, your vaccination decisions should be in alignment with the guidance from your health care provider, especially if you're on specific medications. "People should consult their rheumatologist about the timing," urges Dr. Adalja. "Ideally, there should be a gap of about four months since their last booster or infection to derive the maximum benefit from the vaccine."
To find a COVID-19 vaccine near you, visit https://www.vaccines.gov/. With the end of the public health emergencies, it is important to double check your insurance coverage and make sure you are getting the vaccine in network. 
If you are uninsured, there are CDC programs to get vaccinated: 
Get Free Coronavirus Support for Chronic Illness Patients
Join the Global Healthy Living Foundation's free COVID-19 Support Program for chronic illness patients and their families. We will be providing updated information, community support, and other resources tailored specifically to your health and safety. Join now.