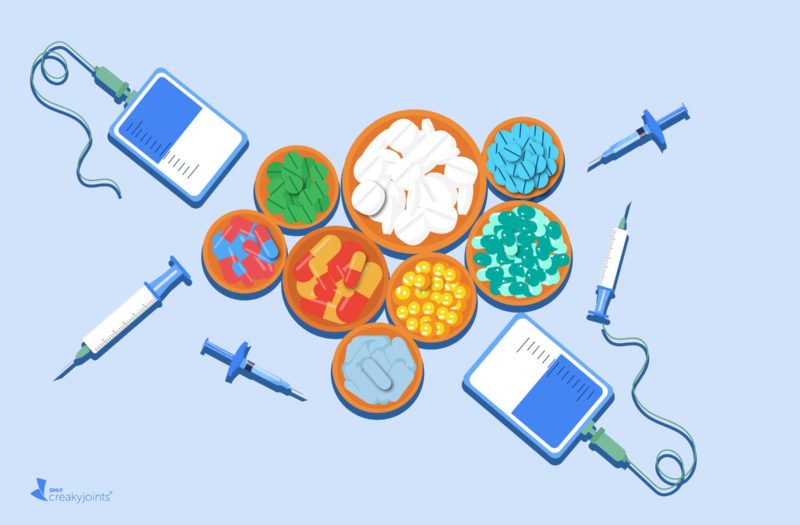 The Inflation Reduction Act (IRA) signed into law by President Biden in August 2022 included more than $891 billion in climate spending, tax credits, and other legislative reforms, many of which will directly impact patient access and affordability.
The health care provisions of the IRA mainly apply to Medicare patients, though a few impact the commercial insurance market as well.
These provisions include:
A monthly out-of-pocket cap for insulin
An annual cap on spending for all Medicare beneficiaries
Granting the Secretary of Health and Human Services (HHS) the authority to negotiate drug prices for a select group of medications
An annual cap on premium increases for Medicare Part D
Penalties assessed in drug prices are increased above the annual inflation rate
With provisions impacting people with chronic disease, the Global Healthy Living Foundation (GHLF) sought to learn more about what our patient community knows about the IRA.
Of the 673 respondents:
About half (42 percent) had heard of the IRA
45 percent had not
13 percent were unsure
Of those who had heard, the overwhelming majority (91 percent) had heard about it on the news.
The poll then asked respondents about what they've heard about how the IRA affects health care. Fifteen percent had not heard of how the IRA affects health care; others were able to select all that apply:
71% heard of the monthly out-of-pocket cap for insulin
63% heard of the increased ability to negotiate Medicare drug prices for certain medications
44% heard of the limits on out-of-pocket spending for people on Medicare
29% heard of the penalties for drug manufacturers if they raise drug prices faster than inflation
9% heard of the extensions for people who get premium tax credits for the Affordable Care Act through the individual marketplace
Here's what you need to know about these provisions and when they will take effect.
Spending Caps
The IRA implemented two major spending caps: one is a monthly cap on out-of-pocket costs for insulin, and the other is an annual spending cap.
Insulin prices were capped at $35 per month for all Medicare beneficiaries — effective January 1, 2023, for people enrolled in Medicare Part D and effective July 1, 2023 for Medicare Part B and Medicare Advantage plans.
Notably, earlier this year, the three insulin manufacturers Eli Lilly, Novo Nordisk, and Sanofi announced they would cap insulin prices for all patients, regardless of insurance status, to $35 per month. The new manufacturer policy will make it easier to follow one set of rules than to have multiple pricing structures for the different types of health plans.
"The action taken by the three biopharmaceutical companies is important as they put the patient's well-being before profits," says Robert Popovian, PharmD, MS, Chief Science Policy Officer, at GHLF. "The IRA will codify their actions into law, which will help patients now and in perpetuity."
For the annual cost cap, the IRA has implemented a ceiling for out-of-pocket spending for Medicare Part D at $2,000. The policy ensures that starting in 2025, patients on Medicare will never have to shell out more than $2,000 annually for their health care costs. This significantly reduces the financial burden for patients, especially considering that 2019 data suggests that nearly 1.5 million Part D participants surpassed the annual catastrophic coverage threshold of $5,100 in total out-of-pocket expenses.
Drug Price Negotiation and Innovation
For the first time, the IRA allowed the federal government to negotiate drug prices for Medicare for some of the most expensive drugs on the market for a set number of years.
The provision mandates that the secretary negotiates Medicare drug prices for a select list of high-priced, single-source drugs that have been available on the market for a set number of years.
The Centers for Medicare and Medicaid Services recently announced the 10 drugs that will be part of Medicare's first round of drug price negotiation. The complete list includes:
Eliquis, for preventing strokes and blood clots
Jardiance, for diabetes and heart failure
Xarelto, for preventing strokes and blood clots
Januvia, for diabetes
Farxiga, for chronic kidney disease
Entresto, for heart failure
Enbrel, for arthritis and other autoimmune conditions
Imbruvica, for blood cancers
Stelara, for Crohn's disease and other autoimmune conditions
Fiasp and NovoLog insulin products, for diabetes
According to HHS, these drugs accounted for 20 percent or $50.5 billion of total Medicare Part D gross covered prescription drug costs between June 1, 2022, and May 31, 2023.
Patients will not feel the impact just yet. CMS is slated to publish the prices for these selected drugs on September 1, 2024, with the new negotiated prices becoming active on January 1, 2026.
Moving forward, manufacturers must also pay rebates to Medicare if they raise their prices above the inflation rate.
The IRA also provided a three-year extension for people who receive premium tax credits for the Affordable Care Act (ACA) through the individual marketplace, thus reducing the price of health care for millions of patients nationwide.
Navigating the Uncertainties of New Drug Price Controls and Their Potential Impact on Autoimmune Patients
Recognizing the significant impact on those with autoimmune diseases, we reached out to our CreakyJoints community on social media. We wanted to hear directly from you: What questions and concerns do you have regarding the IRA and these drug pricing negotiations?
A common question among your patient peers: "Is there a list of the next wave of drugs to be included? And if so, are any of these drugs on the next list designed to treat inflammatory arthritis?"
While we don't know yet which drugs are next on the list, we do know that over the next two years another 30 medications (15 per year) will be selected for negotiated prices, beginning in 2027 and 2028, and up to 20 more drugs for each year after that.
IRA has the potential to drastically reduce drug prices for some of the most common and most expensive drugs on the market and hopefully lead to savings for patients. While cost reduction is a key goal, according to government agencies (e.g., Congressional Budget Office), there will be a reduction in the number of new innovative biopharmaceuticals introduced in the market in the next few years. In addition, IRA does not guarantee that any savings will reach patients directly at the point of sale at the pharmacy counter.
Finally, due to changes in Medicare Part D benefit design, seniors will have potential degradation in benefits as they will face increased administrative burden in accessing life-saving medicines. As IRA gets a foothold, patients who previously waited five years for a new treatment must now wait 10, which could impact their quality of life.
"Like any legislation, there are benefits and risks for patients," says Popovian, noting that seniors will gain some financial protection, with caps on insulin prices and no out-of-pocket costs for vaccines. "Unfortunately, the risks involved with IRA cannot be ignored — the federal government and private sector analysis are unequivocal that the number of innovative medicines coming to the market will be curtailed in a meaningful way, putting at risk the possibility of finding cures for various diseases."
In addition, IRA doesn't help patients with out-of-pocket spending at the pharmacy counter. "The federal government failed to allow seniors to benefit directly from multibillion dollar concessions siphoned by the pharmacy benefit management companies from the biopharmaceutical companies," explains Popovian. "Unlike other segments of the health care system, patients do not benefit from the prices negotiated on their behalf by their insurers or pharmacy benefit managers (PBMs). IRA could have solved that problem but did not."
Become a 50-State Network Advocate
Joining the 50-State Network takes just a few minutes, and then you will be plugged into a nation-wide and state-by-state community of other like-minded people who are living with chronic conditions (or love someone who is). Together, we share our strength, experience, wants and needs as a patient community so that we can raise our voices with our healthcare decision-makers. Sign up today.